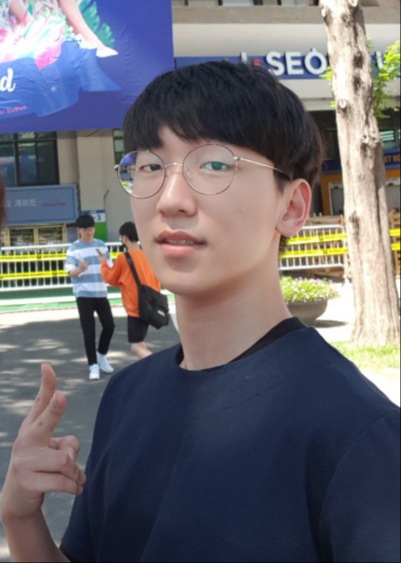 I'm on my 10th semester as undergraduate at KAIST, School of Computing. I'm joining the graduate school of computing at KAIST next spring ('23).


Contact
Email : vamoshcahn_at_kaist.ac.kr
Github : AnHaechan
Interests
I have interests in theories of programming languages and program analysis. Also I care about writing clean and neat code, in general, designing such abstractons. My belief is that we can make difficult, almost impossible-to-handle things easier with careful design based on rigorous reasoning. Recently, interests on systems programming, hardware-aware design is growing on me.
Experiences
2020 Summer, Research Internship, at KAIST NLP-CL Lab
: studied NLP with Deep Learning(Stanford CS224n) & read papers about Neuro-Symbolic AI
2020 Winter & 2021 Summer, Research Internship, at KAIST PLRG
: worked on instrumentation to JNI program for dynamic dataflow tracking, to detect unspecified usages of JNI APIs : worked on finding patterns for shared mutable state in TockOS, an operating system in Rust : studied the book Types and Programming Languages
2021 Winter, Startup, at 밥약
: Software Engineer,data pipeline and web frontend
2022 Spring, Research Internship, at KAIST Prosys Lab
: worked on using Infer Pulse for catching type confusion errors
2022 Summer ~, Research Internship, at KAIST Concurrency and Parallelism Lab
: worked on designing an efficient & usable framework for persistent memory : working on AI serving systems, scheduling massive inference requests efficiently on heterogeneous hardwares
Skills
Lanauges
Python, Ocaml, Rust, C
DevOps
Linux, Git, Docker
Publications
Hope I contribute expanding the knowledge of humankind soon.
Memorable Courseworks
(* Due to the course policies, my implementation repos are all private.)
Implemented KECC, an end-to-end C-to-RISC-V compiler, in Rust, in CS420 lecture
Implemented static analyzers for C program, based on the abstract interpretation framework, in Ocaml LLVM Bindings, in CS524 lecture
Studied denotational semantics of imperative & functional languages, with the book Theories of Programming Language by John C. Reynolds, in CS520 lecture
Implemented PintOS-KAIST, an educational operating system, in CS330 lecture
Experienced a research process-paper review, project proposal & lighting talk, review & rebuttal, final presentation-, on the topic of program synthesis & verification, in IS593 lecture
Implemented a hardware-aware matrix multiplication algorithm in CUDA, in EE595 lecture
Courses I've taken so far
Programming Languages & Program Analysis
CS220, Principles of Programming
CS300, Introduction to Algorithms
CS320, Programming Languages
CS402, Logic for Computer Science
CS420, Compiler Design
CS431, Concurrent Programming
CS453, Automated Software Testing
CS520, Theory of Programming Languages
CS524, Program Anaylsis
IS593, Program Synthesis & Program Verification
Book, Types and Programming Languages

Systems & Architectures
CS230, Systems Programming
CS311, Computer Organization
CS330, Operating Systems
CS343, Computer Network
EE595, Parallel Computer Architecture

Machine Learning & AI
MAS250, Probability & Statistics
MAS350, Elementary Probability Theory
CS372, Natural Language Processing with Python
CS376, Machine Learning
CS470, Introduction to Artificial Intelligence
EE534, Pattern Recognition
MIT 6.S191m, Introduction to Deep Learning
Stanford CS224n, NLP with Deep Learning

Others
CS374, Human Computer Interaction
CS448, Introduction to Information Security
Others
I love European football talks. Tactics, transfer market, league matches, etc. If you're interested, maybe contact me!